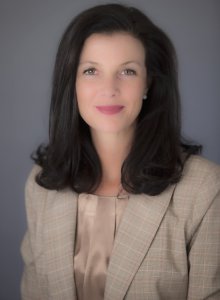 Catherine Jonas, CMC, LMFT
President
Catherine Jonas, a Certified Geriatric Case Manager, Certified Dementia Practitioner and Licensed Marriage & Family Therapist has been highly regarded as an expert in the field of aging, disability and end of life care for over 20 years.
Her mission is to preserve independence, dignity and quality of life for people as they age and enable family members to feel confident that their loved ones are living safe, secure and fulfilling lives.
Her dedicated professional experience includes guidance, advocacy and extensive knowledge about costs, quality and availability of resources. She is driven by an earnest passion for her clients and their families, the desire to provide practical answers and options during times of uncertainty and to reduce worry, stress and time off from work for family members who may be juggling multiple responsibilities.
Catherine is known for her expertise in Major Neurocognitive Disorders (different forms of Dementia) and has many years in working with individuals with Parkinson's Disease, Stroke, Cancer and other chronic illnesses. As a Licensed Marriage & Family Therapist, Catherine is trained and experienced working with all individuals from different cultural backgrounds and knows how the whole family system is affected (patient and family/caregiver) and how each other's coping mechanisms interact.
Caregiver counseling is a large part of her Certified Geriatric Case Manager work, teaching coping strategies and self-care. Her office is located in West Los Angeles, however, most of her services are conducted in the patient's home or residential community. She is an expert in helping those navigate the aging process in regard to coordinating home care, placement options, medical, legal, financial, real estate and end of life care issues (Advanced Directives/POLST).
Catherine works as an independent contractor with the Alzheimer's & Dementia Program at UCLA. She provides caregiver counseling services to families as well as facilitates several dementia support groups. Catherine also serves as an independent contractor at Cedars-Sinai Medical Center facilitating a monthly pituitary tumor support group and providing onsite crisis management to hospital employees. She speaks nationally and internationally on the topics of chronic illness and caregiver stress.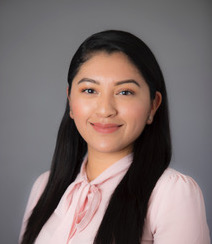 Lizeth Barrios, MS
Lead Geriatric Case Manager
Certified Dementia Practitioner
Lizeth Barrios is a Lead Geriatric Case Manager with CJ & Associates Care Consulting, a Certified Dementia Practitioner, and is bilingual in both Spanish and English. Lizeth graduated from Mount Saint Mary's University with a M.S., in Counseling Psychology with an emphasis in Marriage and Family Therapy. She graduated from California State University, Northridge with a B.A. in Psychology and a minor in Anthropology. Lizeth enjoys being a part of the community and is a member of ALCA.
Her education in Anthropology and Marriage and Family Therapy, makes her culturally knowledgeable and aware of the effects that different cultural backgrounds can have on the family dynamic especially with families living with dementia.
Through her family's personal experience and witnessing her grandmother battle Dementia without any professional guidance, Lizeth has grown a special interest in assisting client's and their families with issues related to memory loss. She aspires to continue her professional growth by enhancing support and care to client's, families and caregivers affected by all types of dementia.
She is a caring individual who is passionate and eager to help her client's and their families find the silver lining during times of misgivings. Lizeth believes in a person-centered approach when creating her clients care plans. This enables her to ensure and promote their quality of life while advocating and serving as a liaison for the family.