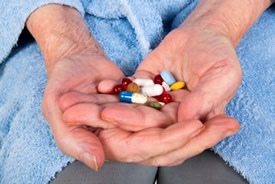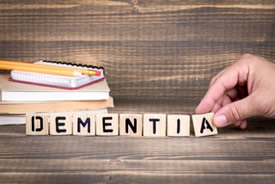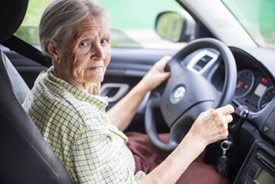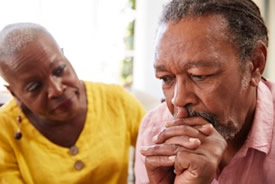 What are the Signs my Loved One may need an Certified Geriatric Case Manager?
Poor Management of Medications
Missing Doctor's Appointments
Increased Memory Loss
Social Activity has decreased
Personal Hygiene and Appearance neglected
Getting behind on Paying Bills or Mishandling Finances
Changes in Behaviors and Personality
Driving Skills have decreased and Possible Accidents
What does an Certified Geriatric Case Manager do?
We act as a guide, advocate and resource in assisting you and your loved one in important care decisions. We do this by first conducting an in-home assessment of the care needs. With our recommendations, we create a plan of care with action steps to ensure the safety and security of your loved one giving you peace of mind.
What is the Difference between a Caregiver and a Certified Geriatric Case Manager?
A caregiver will provide hands-on assistance with dressing, bathing, grooming and toileting. In addition, they typically prepare meals, do light housekeeping and keep the individual company. Certified Geriatric Case Manager are trained to manage a range of health, functional, emotional, psychological, legal and financial issues. They oversee the caregivers in the home ensuring safety. They will assist with medication management, medical appointments, housing options and crisis management. They handle communications between third party health care professionals ensuring a multidisciplinary approach saving you time and money.
How do I know the Certified Geriatric Case Manager is qualified?
A Certified Geriatric Case Manager should be certified with the National Academy of Certified Care Managers and maintain 45 continuing education hours every three years. Being an active member of the Aging Life Care Association is preferred. Many have backgrounds in social work and have spent many years in the field of gerontology. At CJ & Associates, we are experienced and familiar with the resources in the community and work closely with local health care systems.
How much do Services cost, and who pays?
Services are billed on an hourly basis to our clients. Fee schedules are available on request. Our services are private pay and are not covered by medical insurance. Many long-term care insurance policies cover care management (care coordination) services; refer to your policy to see if care management (care coordination) is a covered benefit.
The cost is a function of the amount of services a client requires. This is determined by the Plan of Care, which will be reviewed with the financially responsible person prior to implementation. Services are billed monthly. We provide a detailed invoice each month outlining the service we delivered, the date of the service, time elapsed, and the fee.
Will we receive Reports and ongoing Communications?
Yes. The Certified Geriatric Case Manager will provide a written status report after each visit or appointment. Urgent information will be communicated with a phone call.
Is there any Long Term Commitment required?
No. Our services are tailored to meet the needs of the client. The degree of involvement can be increased or decreased as needs change and can be terminated at any time.
Are you available for Emergencies?
Yes – We are on call 24/7.
We offer a FREE initial consultation, so you can see if we are the right fit for you.
Simply call 310-413-1277
or
email us at info@cjcareconsulting.com